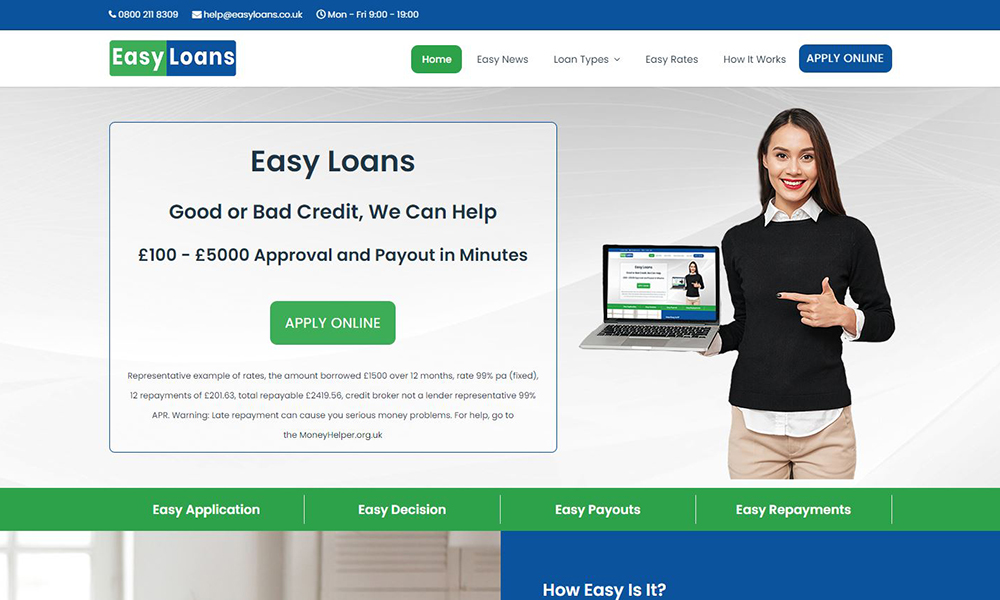 If you're unfamiliar with Easy Loans, its name will give you a huge clue as to what the domain and the business model are all about. The site aims to give people access to quick and easy short-term cash –  which is ideal for people who have got into unexpected financial difficulty. An application for this kind of finance can be done extremely quickly and cash can be in an applicant's bank account within minutes. Easy Loans has a great reputation in the quick loans sector and we are very proud of its growth.
Background
Easy Loans has been part of our finance catalogue since 2011. We registered the EasyLoans.co.uk domain after the brand, which was previously owned by the Bank of Scotland, ceased trading and the domain failed to be renewed.
We got it for a bargain price at auction and it has been a solid domain name for us ever since. The ownership of easyloans.co.uk has been, well, easy, for the most part and has served us very well.  However, in 2017 we were made aware that Stelios, the owner and face of EasyGroup (and more famously EasyJet) intended to sue us on the grounds of trademark infringement. Fortunately, after a reply from our legal counsel, Stelios decided to pull the complaint. It sounds ludicrous now but at the time we were baffled to have even been dragged into the whole sorry saga – but, for once, common sense prevailed and we were left alone to get on with building our own success story. We also felt better when we learnt that it wasn't just us that Stelios had been targeting. He eventually was brought to task about his behaviour towards other companies and has been warned by the courts about his vexatious complaints in relation to trademarks.
That's about as dramatic as it gets for Easy Loans. It's been a great domain name for us over the past 12 years and continues to reap rewards for us.
So, what's been the secrets to our success?
Speed – money, once approved, can be in an account within minutes

Easy – our application system has been set up in the simplest way, making it easy for people to get cash fast

Trusted – we've been in the industry for decades and have a wealth of experience

Recommended – 98% of people who used our service would recommend us to family and friends.

Affordable – repayments have always been fair. No upfront fees charged and we've always offered the ability to pay off loans early without a penalty.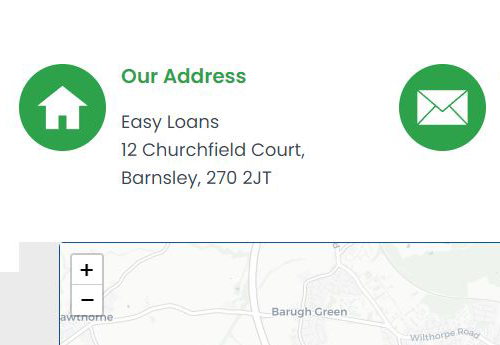 Early years and the rise of Easy Loans
Easy Loans wasn't the first finance site that we acquired but it still was one of the early ones to enter our portfolio. At this point we didn't really know the true value of what we were sitting on – nobody did. It is only in the last few years we are able to truly see the importance of the domain and the business as a whole.
The fast access to cash industry has exploded extraordinarily in the past decade or so, so it makes us very proud to see Easy Loans still up there with the big hitters.
Easy Loans has been one of those sites that we've been happy to build up slowly – and we think it's paid off dividends. The fact that it's been around for so long means people trust it and is seen as a reliable finance arm in an industry overrun with competition. Reputation is everything in this field, and Easy Loans has been at the forefront of delivering the cash that people desperately need for over a decade.  
Easy Loans is a great performer for us, and always has been. As it stands it currently processes over 10,000 credit applications per week and we are expecting it to continue this successful path. This is definitely something to be proud of given how saturated the industry is currently. It may not be the biggest finance site we have, but it certainly is one of the most valued and consistent.

Easy Loans currently processes over 4,000 credit applications per week and we are expecting it to continue this successful path.
Graeme Wingate - owner of GreyWing
We're hoping that Easy Loans continues to go from strength to strength and we're confident in its ability to do so. The industry is going through a testing time at the moment in the form of red tape and excessive regulation, so only time will tell how the industry will look in the next decade.